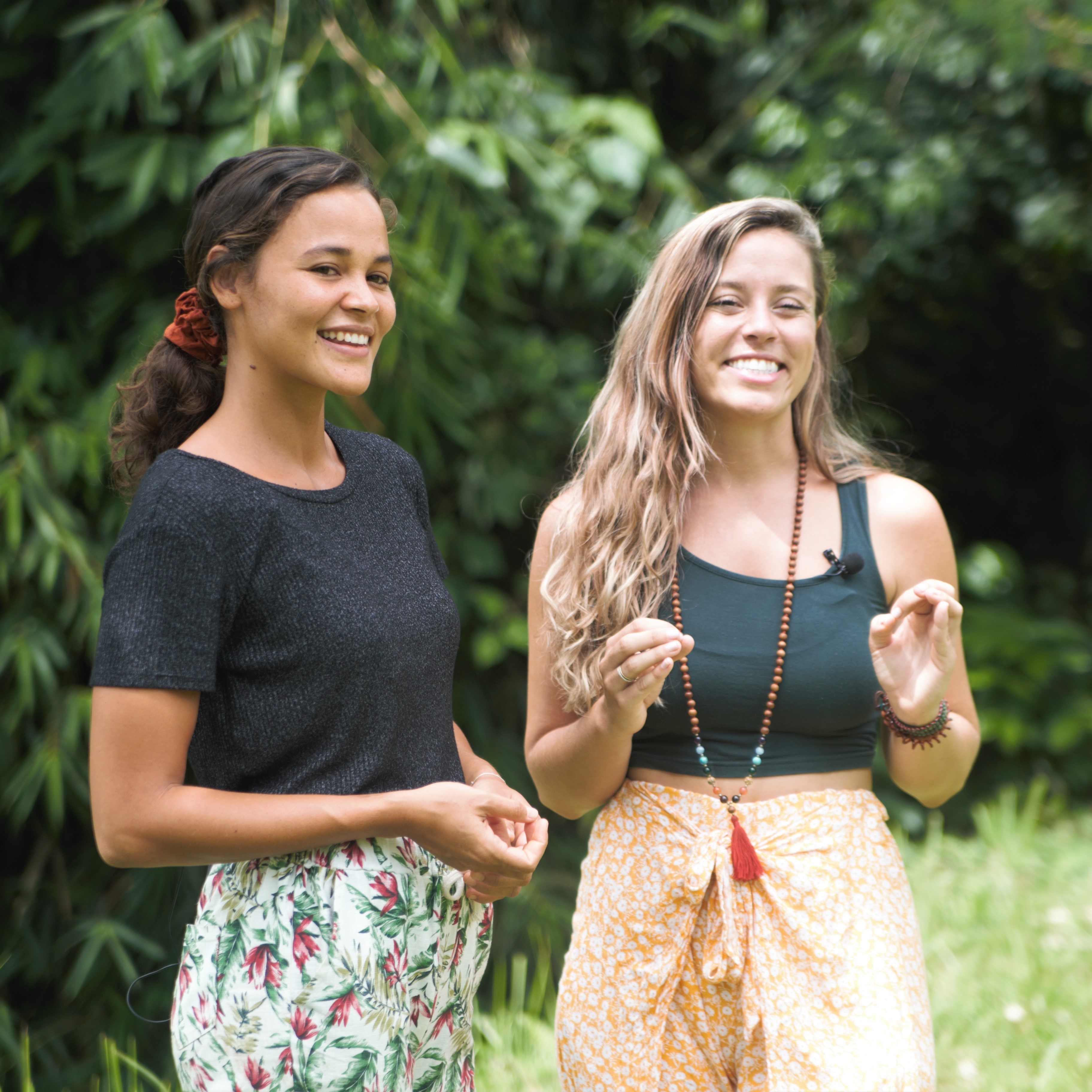 KICKSTART YOUR YOGA HABIT FOR LIFE


You love how yoga makes you feel, and the benefits are endless. But does it sometimes feel impossible to get on your mat?
This course is designed to make it as AS EASY AS POSSIBLE for you to build and maintain your consistent yoga practice.
With as little as a 5-minute commitment per day, you'll learn not only the psychology behind developing healthy habits (with actionable applications to implement them into your life), but also HOW to practice yoga in the best way for YOU, led by an experienced yoga teacher trainer.
Through 60-days of science-backed lessons and energizing practices, you'll learn how to finally commit to making your yoga practice stick.
This course is a hybrid of high-quality recorded lessons with weekly live check-in calls via Zoom to keep you motivated!
YOGA HABIT COUNTS FOR 50 HOURS OF CONTINUING EDUCATION FOR YOGA TEACHERS REGISTERED WITH THE YOGA ALLIANCE
THE SCIENCE-BACKED METHOD
In Yoga Habit, you'll bridge the gap between knowing something is good for you, and actually doing it.
We know that yoga has profound benefits, and with the science-based knowledge of how to cultivate healthy habits, and a community to support you along the way, we implement daily practices that transform your mind, body, and spirit.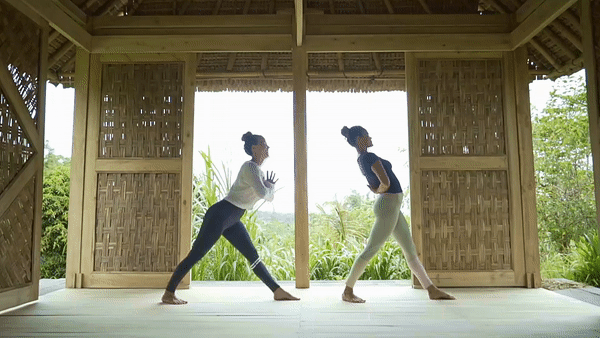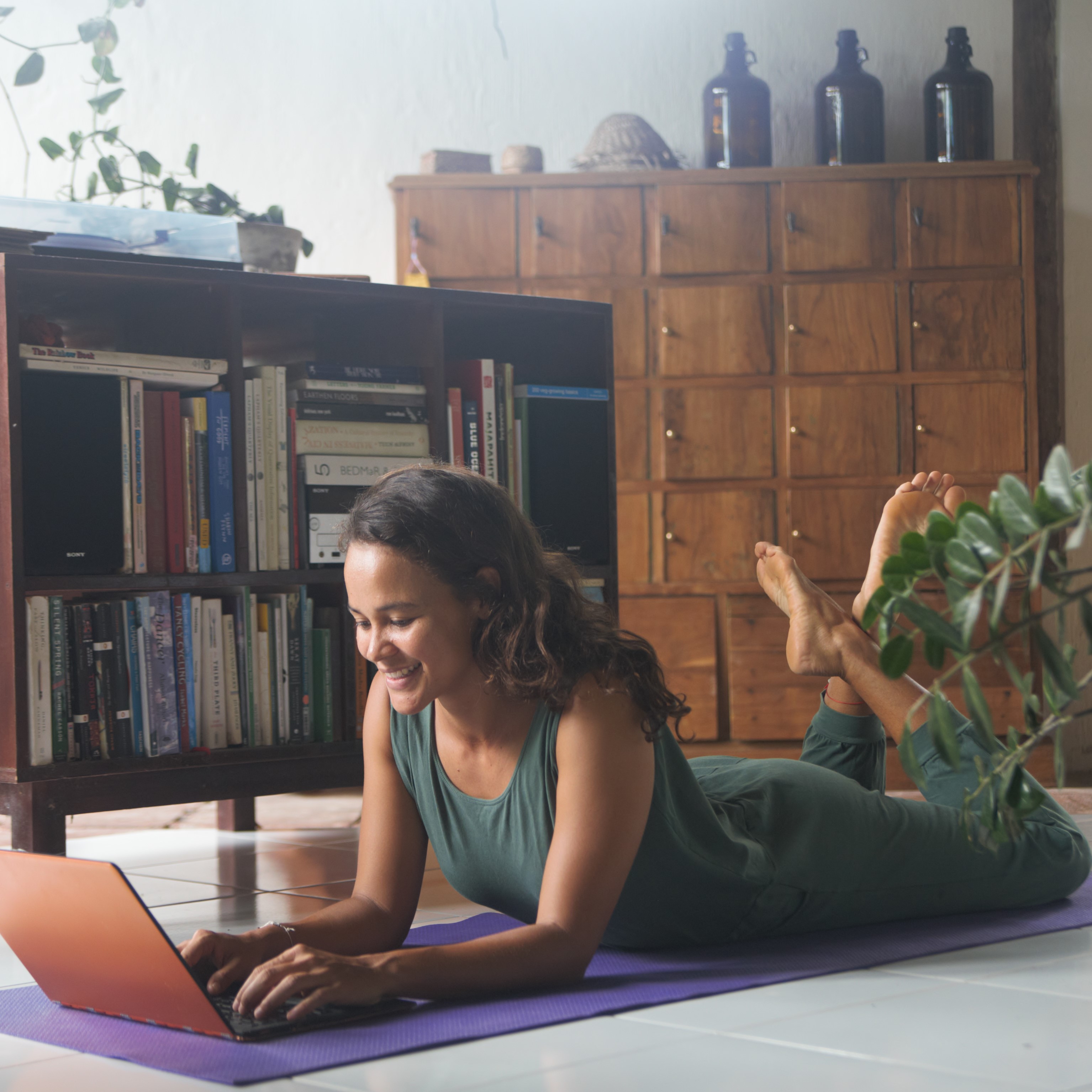 30 HABIT THEORY LESSONS
Learn how to "hack" your brain to make your yoga practice more automatic. We'll teach you how to implement all the best practices for habit-forming so that it's easier to get on your mat and experience the life-changing benefits of the practice.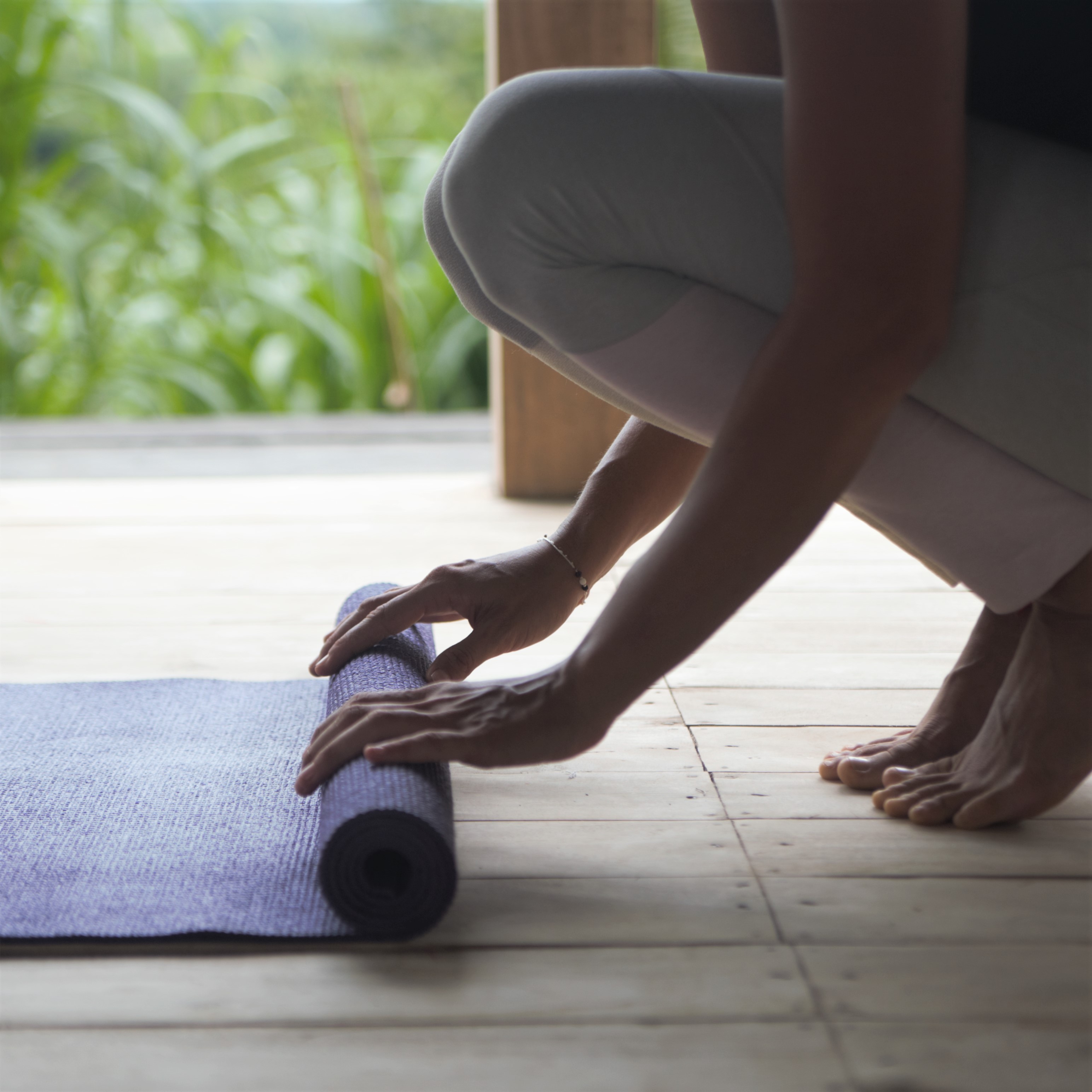 60 DAILY PRACTICES
Let yourself be guided. The trick is to start small with your yoga habit, and build up over time. So whether you can commit to just one minute of practice a day or one hour, we'll provide guided video practices of asana, pranayama, and meditation, to help you stay in love with your yoga habit.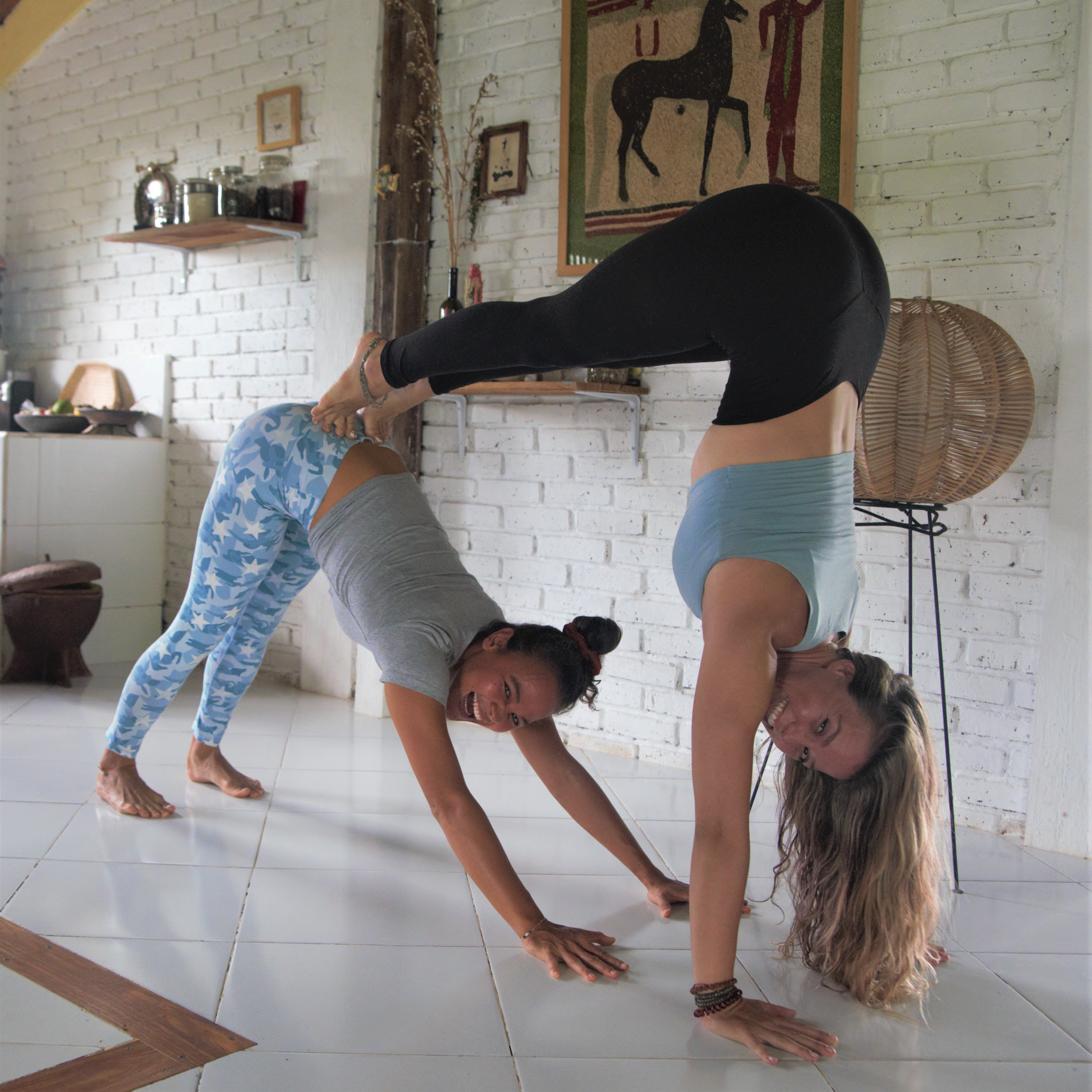 30 YOGA MASTERY LESSONS
Optimize your practice. Whether you're a beginner to yoga, an experienced student, or a yoga teacher, this course teaches you to up-level your practice, by everything from the anatomy of our asanas to building your own sequences that work for YOUR unique body and life.
Did you know it takes around
60 days
to make a habit stick?
We'll take care of those 60 days for you.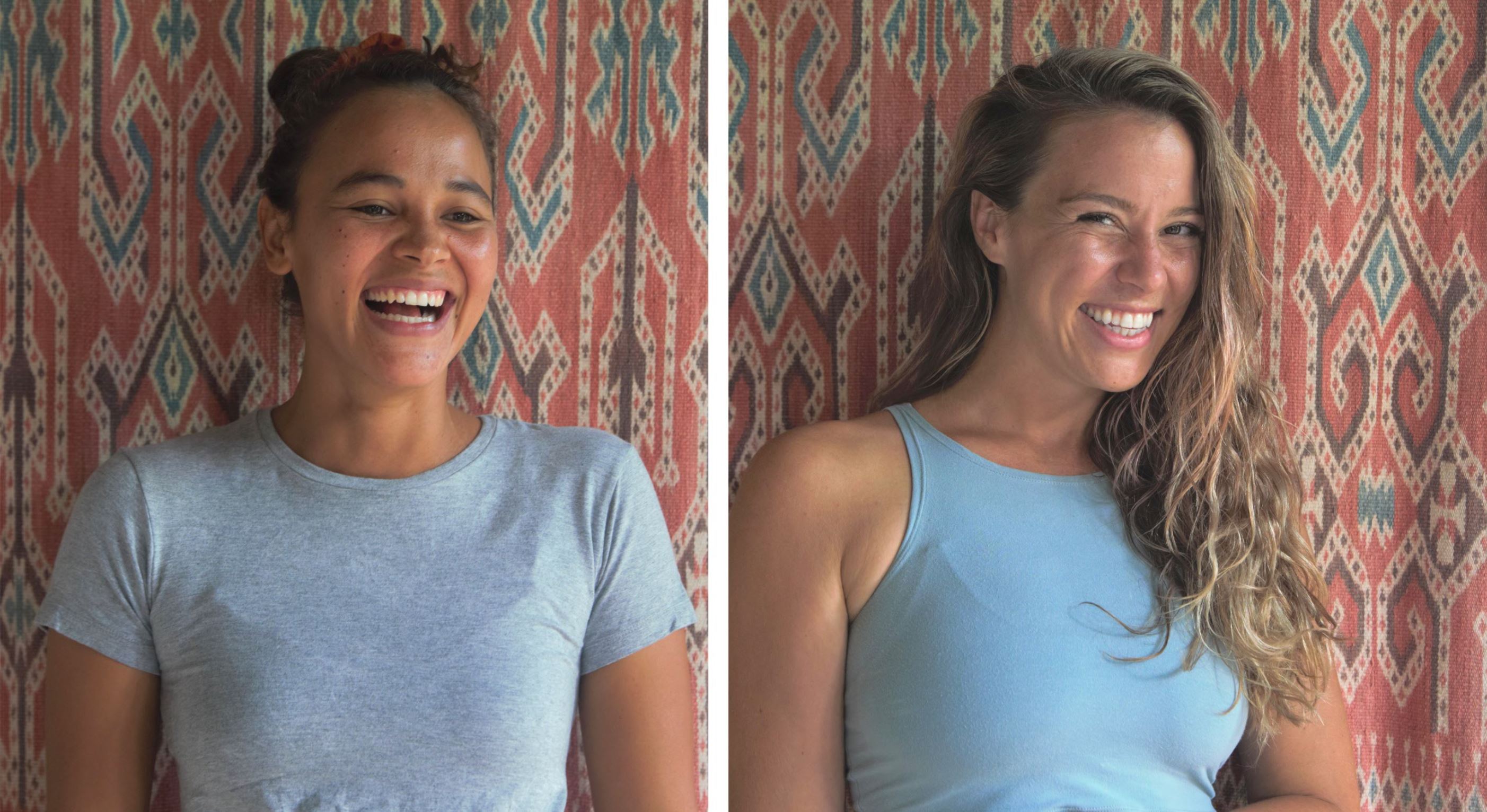 YOUR TEACHERS
This course is taught straight from the gorgeous island of Bali by two passionate yoga teachers: Nadia De Jong, an RYT-200 and habit expert with a masters degree in health psychology, and Megan Mulrine, an E-RYT 500 and yoga teacher trainer, and the founder of Yogatrotter Academy.
Want to practice with us?
Join our Facebook group for free daily live mini yoga practices.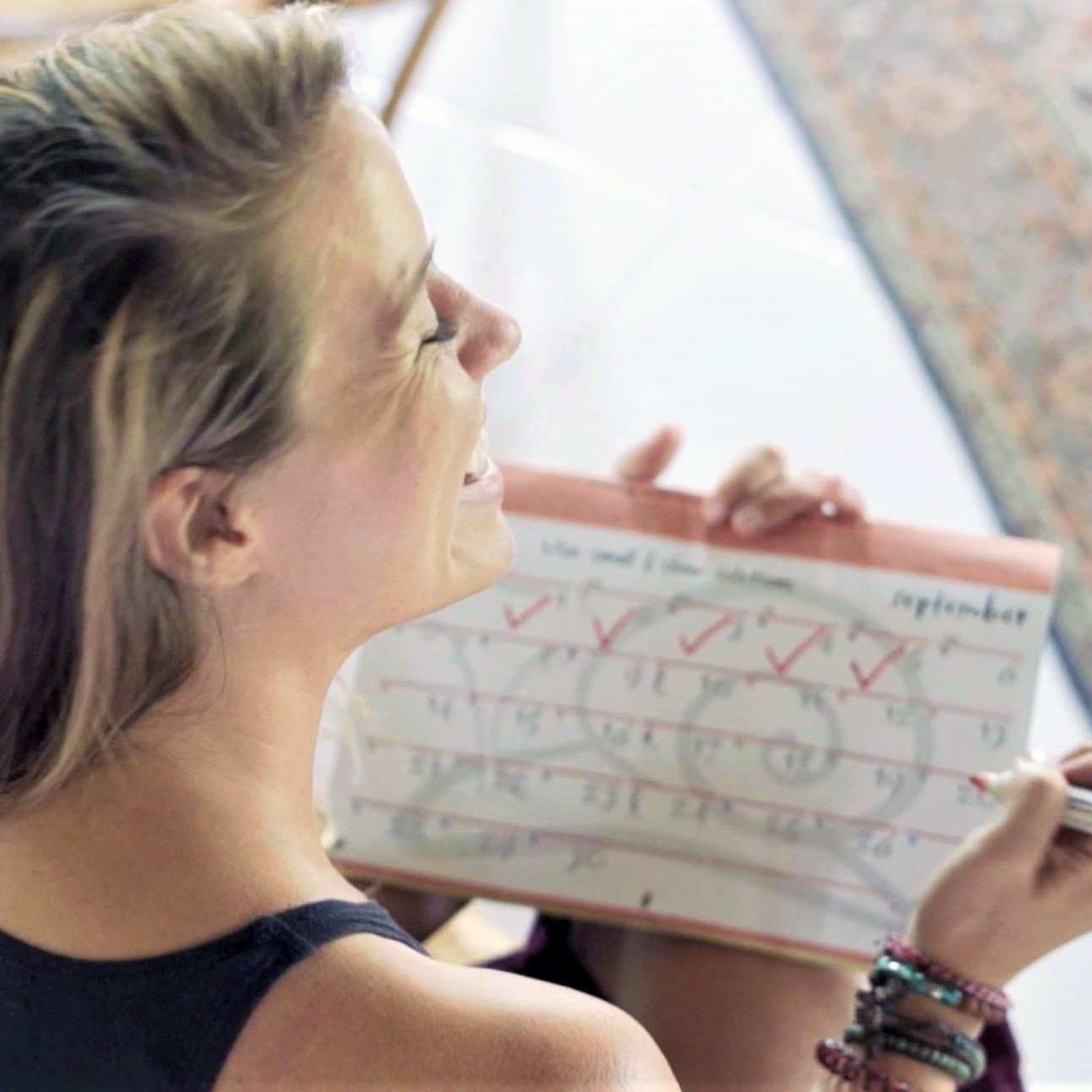 WHY HABITS?
Our brain naturally turns things into habits over time to save effort, and we can use this biological tool to work to our benefit. Understanding the science of habits empowers us to replace unhealthy habits with habits that we know are good for us.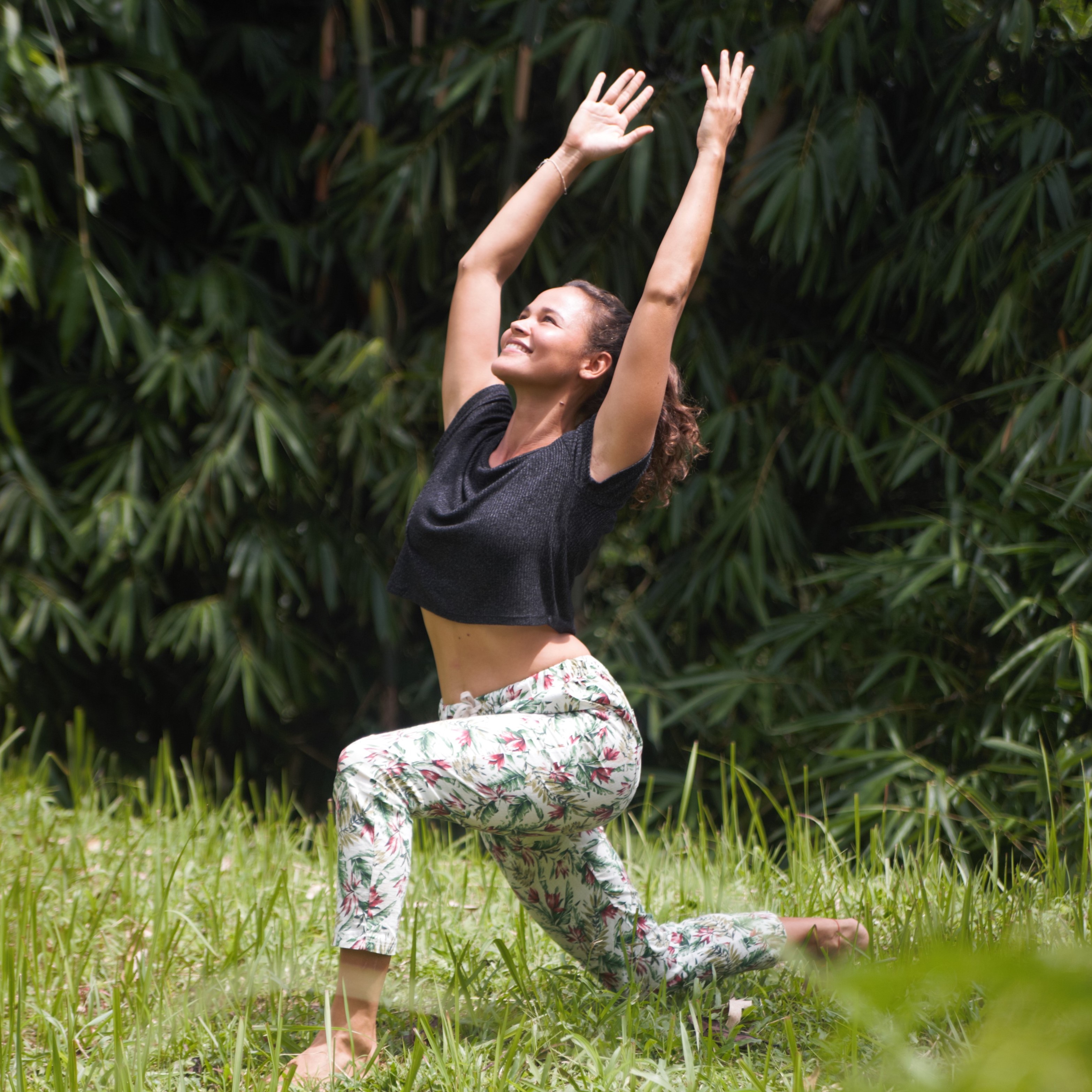 WHY YOGA?
Yoga is a centuries-old philosophy and way of life that brings greater mental, spiritual, and physical health. With regular and consistent practice, these benefits are life-changing.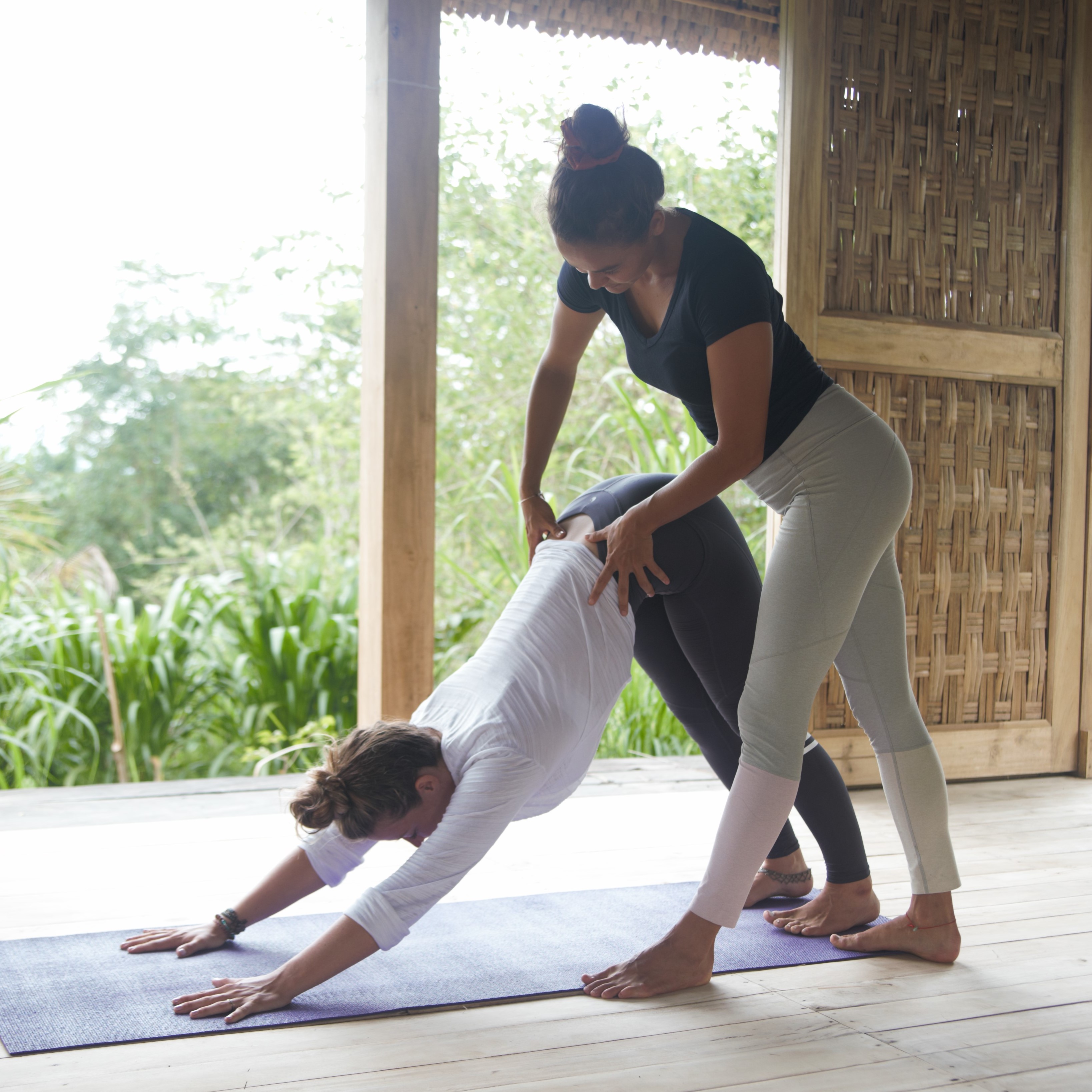 WHY THIS COURSE?
By joining Yoga Habit, you're making a lifetime of yoga practice easy. You'll gain access to experts in the fields of yoga teaching and health psychology, and a community of students from all across the world, who are all on the same mission of making yoga a daily habit.
GOT MORE QUESTIONS? CHECK OUT OUR FULL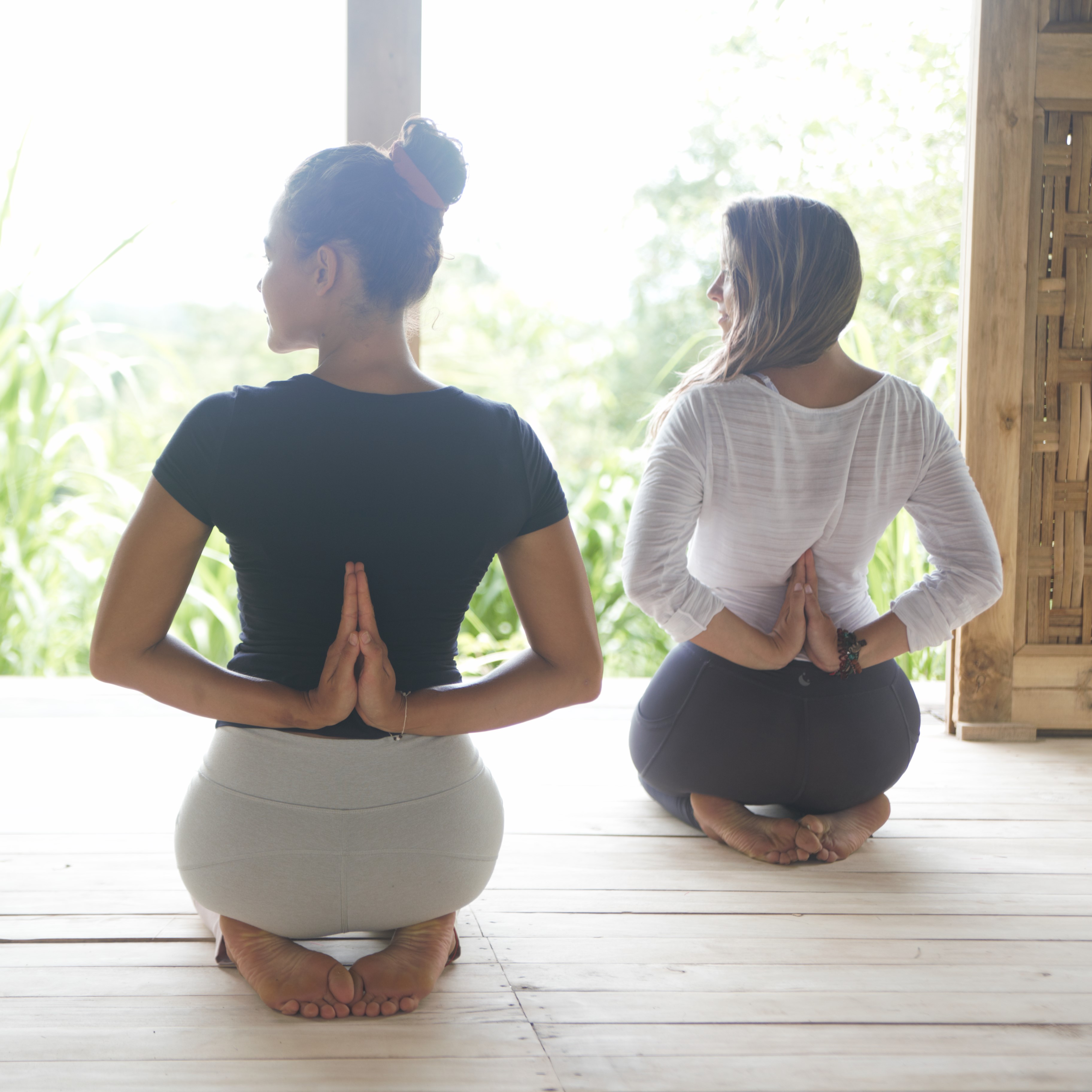 "Megan is so full of love and energy, it's so infectious. I was so inspired by Megan's teaching style that it clarified that this is exactly what I wanted to do. She never failed to show up with 1000% enthusiasm. Her knowledge and love for yoga is mind-blowing, she opened my mind to so many new things."
-Olivia L
"Nadia's way of explaining how the mind works has been the key to me sticking with a regular yoga practice. I can't even describe what an amazing gift this has been for my mental health during these crazy times! I'm forever grateful for her lessons, both in yoga and psychology."
-Ruth D
"Megan's yoga flows really get you to tap into your mind, body & spirit connection, and you end them feeling refreshed & ready to conquer the world."
-Casondra D
BANG FOR YOUR BUCK


PRIVATE 1-on-1 habit coaching call with Nadia De Jong, MSc = $150 value
60 online yoga classes = $600 value
Weekly group calls on Zoom (8 calls) = $100 value
30 Habit Psychology Mini Lessons = $150 value
30 Yoga Mastery Mini Lessons taught by a Teacher Trainer = $150 value
Habit tracking printables, such as calendars, worksheets, and tools = $50 value
Personalized feedback from Megan, an E-RYT500 yoga teacher trainer, on your personal practice sequence = $100 value
A Yoga Alliance certificate for 50 hours of Continuing Education = $350 value
A $250 discount off any of our in-person Yoga Teacher Trainings in Bali after completing the course = $250 value
Lifetime access to our private Yoga Habit Facebook group for lifelong support
LIFETIME ACCESS TO THE COURSE (but ONLY if you complete the full 60 days!)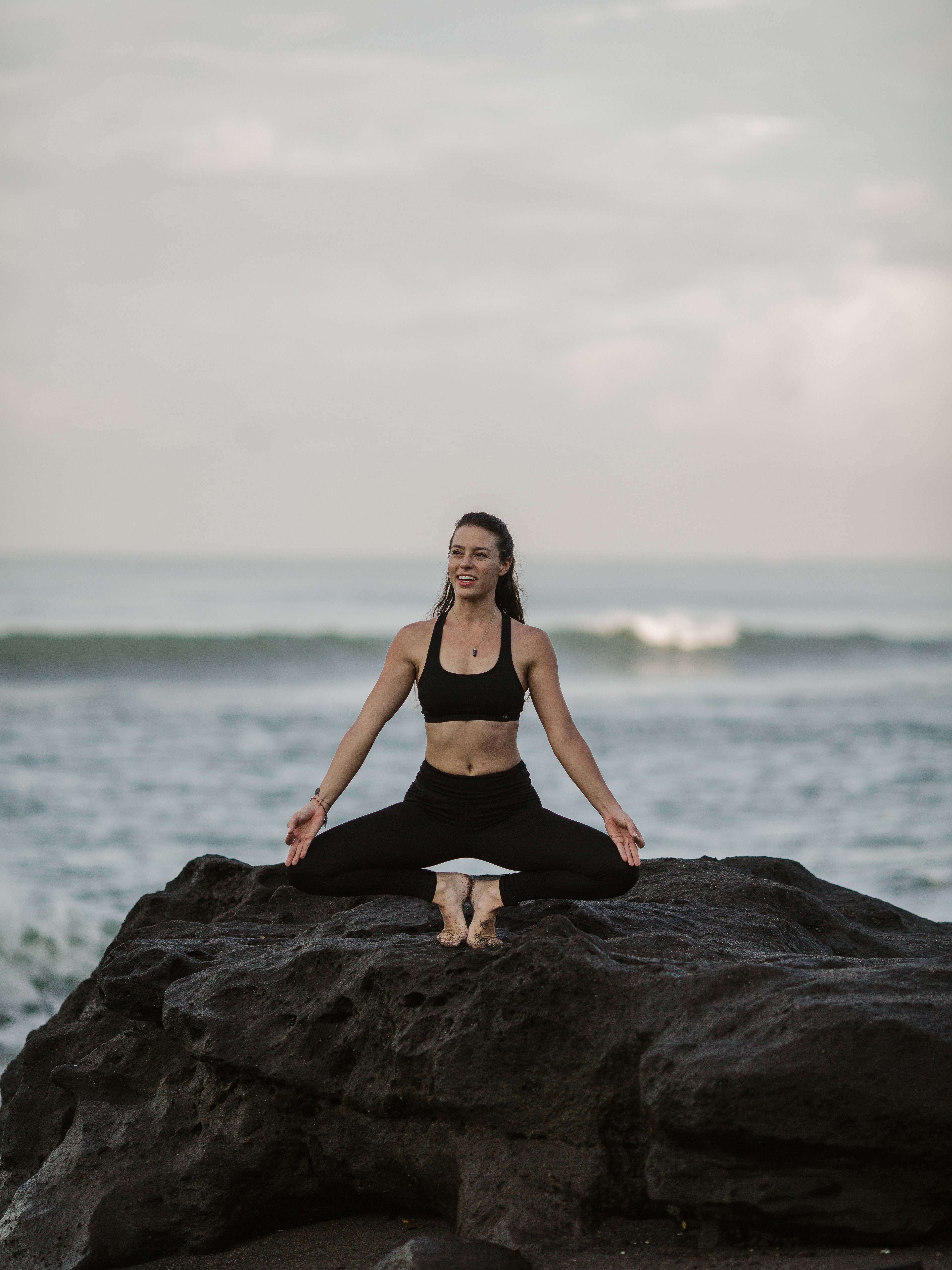 THAT'S AN $1800 VALUE
NOW FOR JUST $595!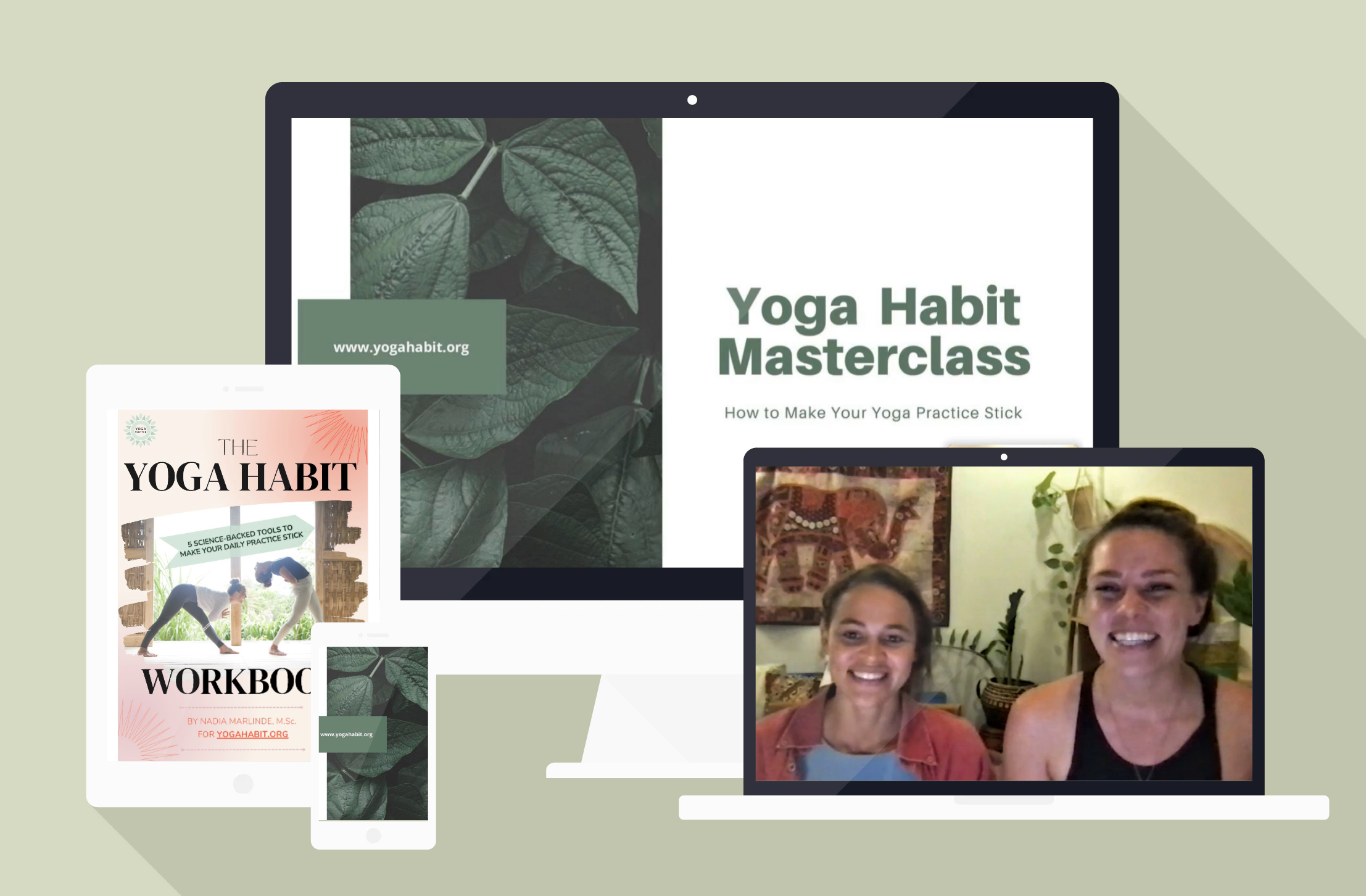 Can't commit for next month, but interested in hearing more?
ENTER YOUR EMAIL INTO THIS FORM TO RECEIVE A FREE MASTERCLASS & EBOOK MINI TRAINING, AS WELL AS UPDATES ABOUT WHEN THE NEXT ENROLLMENT OPENS
Also, join our Yoga Challenge Facebook group for free daily mini classes.